Electromachanical Vibrating Feeder
We are leading electromachamical Vibrating Feeder, manufacturers, suppliers and exporters located in Ambarnath MIDC Dist Thane, Maharshtra India.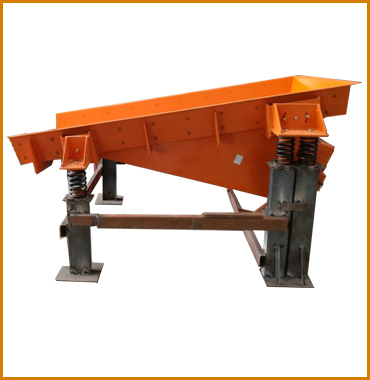 Mitool Heavy-Duty Vibro Motor Powered electromechanical Vibrating feeders are high frequency vibrating machine of heavy duty capable of conveying bulk material from storage to processing or between processed at a continuous controlled rate flow.

Mitool Electromechanical Vibrating feeders are used in processing industries for handling all type of materials such as hot, damp, lumps, dusty or abrasive for various functions like flow of material from storage, proportioning and blending, packaging, mixing, weighing, sprinkling, screening, scalping, crushing, washing, drying, heating, cooling, dusting, spreading, batching and etc.