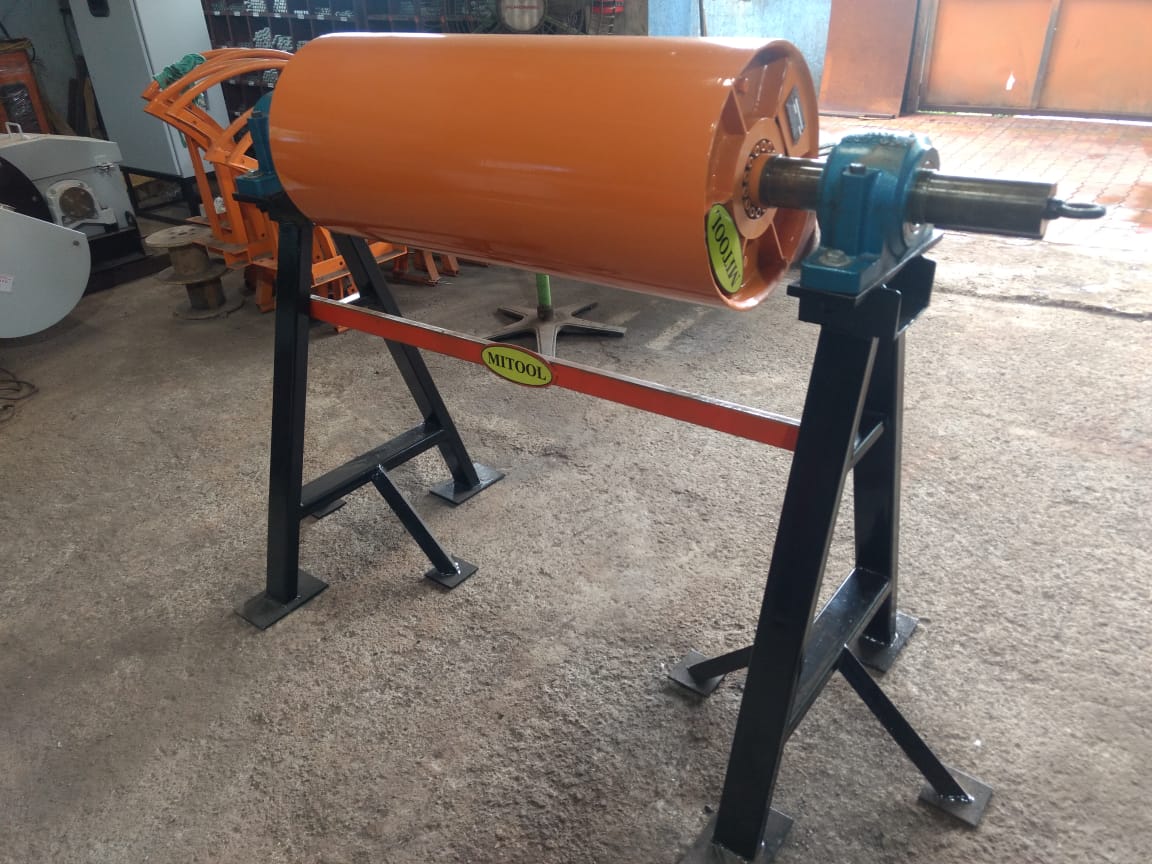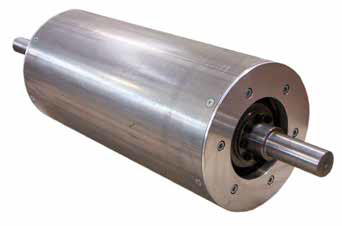 APPLICATIONS
MITOOL Electro Magnetic Pulleys are mainly designed to remove large pieces, such as bolts, screws, wire, strips and tools which could damage conveyor belts, brake sieves, crushers or processing machines.
MITOOL Magnetic Pulleys are used for all kinds of bulk materials such as brown and pit coal, coke, lime- stone, cement, rock salt, potash, chamotte, blast furnace and steel mill slag, foundry sand, gravel, sand, synthetic granulates, grain and feedstuff. They can also be fitted as drive or return pulleys to the discharge end of rubber conveyor belts of existing installations at a later stage.
MITOOL Electro Magnetic Pulleys are suitable for installation in conveyor belt stretches and for separating iron pieces from conveyed material. The magnetic field of the magnetic pulley seizes all magnetizable iron pieces in the conveyed materials and separates them.
OPERATION
The magnetic field produced is effective on the entire surface in the range of conveyor belt. Hence, the magnetizable iron pieces contained in the conveyor material are drawn on the conveyor belt due to the magnetic field. The iron pieces follow the run of the conveyor belt until they loosen from the magnetic field and parted from the conveyed material are discharged in the belt's run direction underneath the magnetic pulley.
DESIGN DESCRIPTION
MITOOL Electro Magnetic Pulleys have a magnet system of disk-shaped pole bodies with inserted coils. The pole bodies are made from steel of high permeability. The coils are normally made of Aluminium rate for class 'H' insulation. However, it can also be made of Copper coil. Pole bodies and coil form a complete unit. All coil connections are led to a terminal box on the face of the outer pole from where they are connected to slip rings through the Hollow shaft.
Non-magnetic coil covers guarantees maximum protection against dust and water due to its position between the pole bodies. The rings made of non-magnetic material at the two outer pole bodies guarantees a good support of the conveyor belt over the entire pulley down.
The Electro-Magnetic pulleys are placed in two generously dimensioned pedestals with self-aligning ball or roller bearings. The surface of the Electro-Magnetic Pulley is turned cylindrically.
D.C. is fed to the Electro-Magnetic Pulleys via two slip rigs. The sliding contact device is enclosed in a dustproof housing and contains the necessary carbon brushes. It is imperative to know supply voltage, standard frequency and ambient temperature for dimensioning the switchgear.
MAINTENANCE
This is largely confined to the careful lubrication of the pillow block bearing to a check of bronze brushes and slip rings and to sight check of the pulley surface as to wearing by iron pieces between belt and pulley which could damage both the pulley and the belt's sliding side. Check may only be effected at belt's stand-still and magnet excitation switched off.

Application for all our Product is Same : Steel Plant , Cement Plants, Power Plants, Infra Structure, Pharamceutical, Chemical, Fertilizer, Cosmetic, Food, Packaging , Mines, Minerals, Waste management, Water Treatment Plant Recycling,