Turnover Anchors
We are leading Turnover Anchors, manufacturers, suppliers and exporters located in Ambarnath MIDC Dist Thane, Maharshtra India.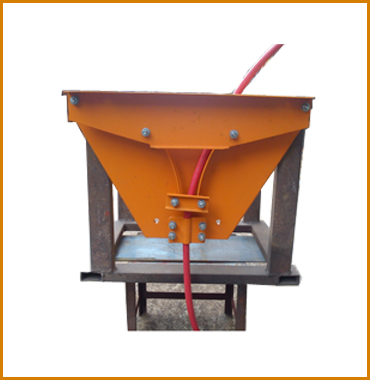 Turnover anchors are employed in Centre Feed Application to allow the cable to be paid out to either side of the Mid-travel position.

In Most Cases a pit is made to house the termination joining the flexible reeling cable to fixed wiring and this is convenient place to fix the anchor with the top of the funnel at ground level. The reeling cable will then lie on the ground.

Alternatively, a structure may be built to support the anchor above ground level in which case a cable tray must also be built above the ground, level with the top of the funned for the cable to lay in.

Several type of Anchor are available is our manufacturing range which provide different methods of securing the cable, dependent upon type of duty and cable dia.