Vibrating Motors
We are leading Electromagnetic Vibrating Motor, manufacturers, suppliers and exporters located in Ambarnath MIDC Dist Thane, Maharshtra India.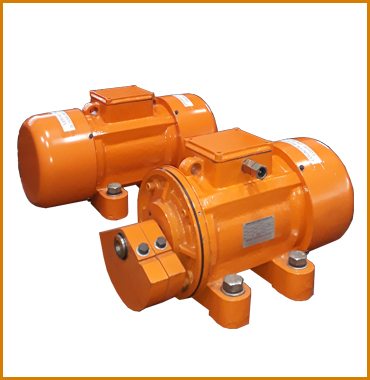 UNBALANCE VIBRATOR MOTORS

Vibrator motors are robust, highly stable under load, having cylindrical roller Bearings Vibration resistant, high quality resin impregnated windings. End Shield fitted with rubber 0 rings to give dust tight and watertight enclosure. Quite running and require no maintenance.

Robust terminal board, cable wire cast in vibration resistant synthetic resin. Reliable high torque starting, Absolutely secure fixing of our of balance weights only the inner weights are adjustable, with legible markings on the weights.

Application
Vibrating Conveyors, Vibrating Screens, Conveyors Troughs and Tubes, Fields of Application: Coal, Lignite, Salt, Synthetic, Rubber, Fertilizers & Chemicals.
Technical Data & Dimensions
| | |
| --- | --- |
| Centrifugal force range | from 1830 to 122850 N. |
| Working moment | from 3.7 to 2250 kgcm. |
| Suitable for Vibrator units with useful weight range | from 3.5 to 5500 kgs. |
| Power Supply | 415 Volts, 3 phase, 50 hz. |
| Rated output | 0.3 to 8.56 kw |
| Ambient temperature | upto 60° C |
| Type of enclosure | IP 55 |
| Insulation Class | 'F' Class |
Power Supply and Connection Diagram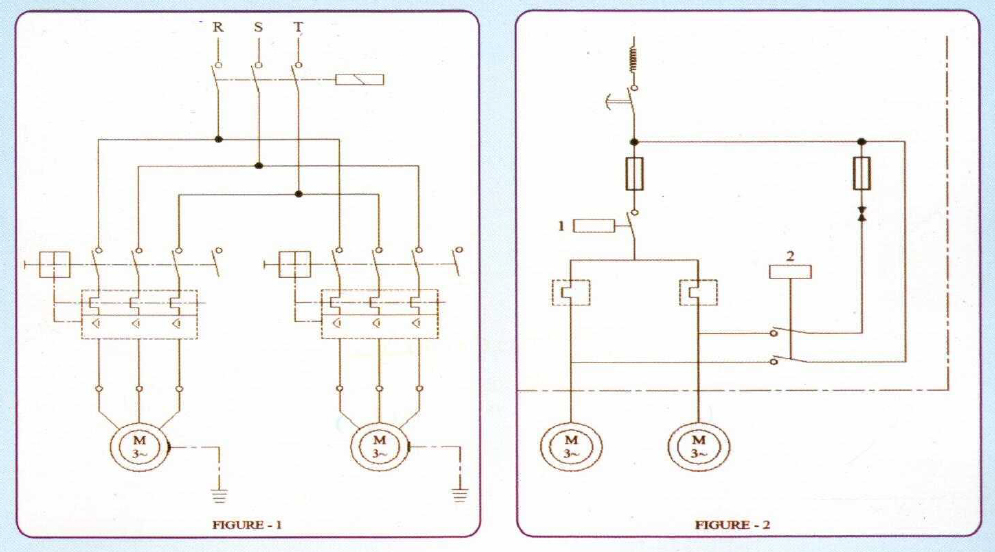 Vibration motors are connected to a three-phase system with flexible copper conductor cable. Connection can be effected as per (fig. 1) in the simplest manner by means of a common contactor, which must be interlocked by means of auxiliary contacts. We strongly recommend use of a circuit breakerwherevertwo motors are used

On the other hand, with the latter connection, considerable oscillation occur, on the disconnection of the equipments, due to the fact that resonant frequencies of the support springs will have a comparatively slow run trough, especially at a time when the trough is empty and the bulk material is absent. Forthis reason, a connection ofthe motors via a break unit, (Fig, 2) with which the motors can be brought to a standstill through d.c. breaking in a period of one to two seconds, is recommendable.