Slipring Motor Type
Stall Torque Motor Operated Cable Reeling Drum
We are leading Slipring Motor Type, manufacturers, suppliers and exporters located in Ambarnath MIDC Dist Thane, Maharshtra India.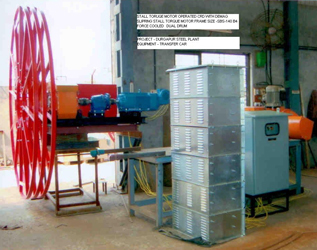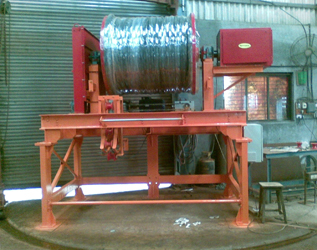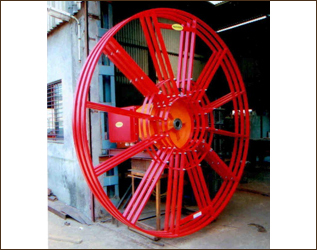 Components for Cable Reeling Drum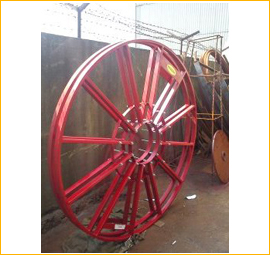 REEL -
The Cable Reeling Drum shall be Random/Monospiral/Semi-parallel Lay type robustly M.S Constructed for accommodating the entire length of cable. The Drum members shall have the sufficient rigidity regarding its shape during use in hazard and extreme operating conditions.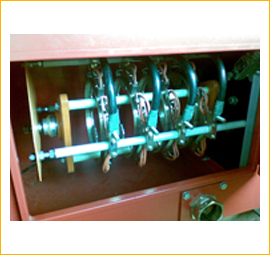 SLIPRING ASSEMBLIES -
Mitool has various range of Slipring Assemblies & brushgears from 10 Amps to 800 Amps & Voltage 500 V to 11kv. The Power, Control & communication signal is transmitted by slipring & brushgear assembly to the machine. The slipring assemblies are such designed to withstand the short circuit level of the system and the current carrying capacity. The Number of sliprings and the rating will depend upon the requirement of customer machine.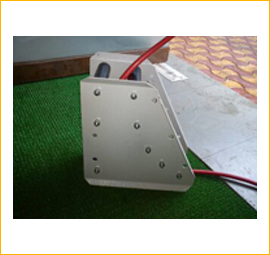 ROLLER GUIDES -
Roller guides are used to control and contain the cable being reeled, to ensure that it pays out and is recovered correctly. They are especially necessary when high level reel mounting positions would result in an otherwise unmanageable catenery.

Parallel lay reels have a Roller Guide of the same type of construction incorporated in the layering trolley, and installations where the reel is mounted high on the machine, second fixed roller guide controls the cable lower down near to the ground.
Low Tension limit switch :
if required roller guides can be equipped with switches to give warning of low cable tension as an extra feature.
Overtension Limit switch: Due slipping function of Torque controller Driven CRD which will not exceed the maximum allowable cable tension. Over tension limit switches are therefore not required.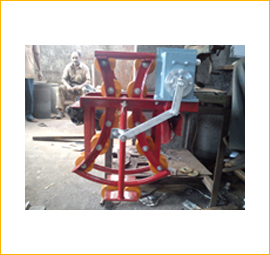 Diabolo type Roller guides are used in slipring stall Torque motor Operated CRD with Over & Under tension limit switch. Roller guide has curved shaped roller with completely sealed bearings. This guide should be used in harsh operating environment ( eg. Iron ore & coal handling Plants) and heavy duty cycles. We also recommend that this types of roller guide can be used for screened and high voltage cables as well as all larger diameter flexible and hoses.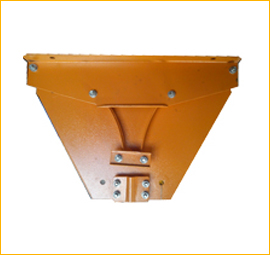 Turnover Anchors are employed in centre feed installation to allow the cable to be paid out to either side of the mid-travel position.
In most cases a pit is made to house the terminations joining the flexible reeling cable to fixed wiring and this is a convenient place to fix the anchor with top of the funnel at ground level. The reeling cable will then lie on the ground.
Alternative, a structure may be built to support the anchor above ground level in which case a cable tray must also be built above the ground level with the top of the funnel for the cable to lay in